I was driving to meet a friend on Christmas morning. The sky was blue and it was sunny. I was filled with joy and awe at the potential and possibilities of life. No it wasn't a love interest! A good friend of many years. 🙂
There has been an overwhelming energy of fear, especially fear of death this year. In the West it is something that is rarely discussed. In the East death is a part of daily life for many. Nevertheless it is always tragic when someone is seriously ill or dies before their time. If you have been impacted I offer my deepest condolences.
The yogic view is one of re-birth or reincarnation. We have an infinity spark. Nature's process is birth, flowering, reproduction, decay, death and  decomposition to become the building blocks for new life. This world is one of polarities – birth and death are inextricably linked. There has to be a release, ending or death for a new beginning.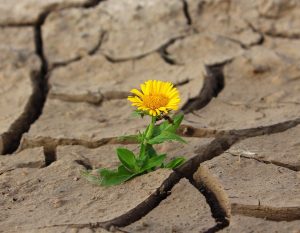 2020 has seen the end/death of many plans, jobs, business' as well as the health issues. This has a devastating impact. Suicide, depression, addiction and mental health issues have increased dramatically. Yet within the darkness there have been unexpected bonuses and possibilities. This is what I felt on Christmas morning as I was driving in the sunshine.
I had a strong feeling of triumph over adversity and a deep understanding how survivors of atrocities view it as a blessing. At the time it is extremely difficult/painful, yet ultimately it is a gift. I also realised that I can connect with everyone without being in the same room, even without internet or phone. I felt so deeply connected to you my friends, family and colleagues. I wasn't practicing a technique or anything magical. It is an innate quality in us all. When I arrived I was bouncy and bubbly and so joyful to be alive NOW, in spite of and because of everything.
Here are my list 3 bonuses from 2020
1. Creativity and innovation – so many inspiring ideas, takeaway afternoon tea/dinner, online Biodanza which can NEVER be taught online.
2. Clarity – unexpected focus on our priorities and what is not important or not working.
3. Connection – with neighbours, local community, friends who are alone/vulnerable who perhaps we wouldn't have met or called so often.
What do you think? are yours different? Feel free to drop me an email.
2021 from one perspective is starting with uncertainty, growing confusion and questioning of what is happening globally. The yoga and spiritual view is that we are entering the golden age/age of Aquarius. As with all birth there is labour! As in nature the old must fall away to allow the new to come into life. There is much hope and potential.
Your role is to make peace and move through any challenges life brings. You do this by being present and grounded, refining our awareness, accepting what was and what is, this enables any heavy energies to flow through you. The good news is this is easier now than ever before. Your energy vibration raises and the higher it is, the easier your transition to the new age. What changes will you be making, or taking steps towards? what is your dream and how can you manifest it? And how can I best support you?
I continue to offer yoga and development classes to support you with your process. Classes are stress, trauma and recovery sensitive.
Monday 6-7.15 PM Mindful Yoga THERAPY & Relaxation
Monday 7.45-9.00 PM Mindful Yoga & Relaxation
Tuesday 10.30-11.30 AM Chair Yoga
Tuesday 8.00-9.00 PM Spiritual Connections – Sharing & Support Group
Wednesday 6.00-7.30 Recovery Yoga
Wednesday 8-9 PM Yoga Beyond Postures – A healing/development group
Saturday 2-4pm Finding Freedom holistic development group for parents of addicts
If you have any questions, support requests, topics for newsletters and/or want to say hi, drop me an email.
With love
Suzan