A weekly online circle for connection, sharing, and magical transformation. Connection is the antidote to separation, isolation, and supports  mental health. Healing is supported and shared by group members. Together everything looks different. Challenges become lighter and new possibilities appear.
Remember you not alone.
Be seen, heard, and valued inspite of and because of your story and history.
Transform old ways of thinking.
Re-connect with your inner wisdom.
Be held by the group energy during and between sessions.
We invite you to join our grounded, safe healing community.  for emotional connection, processing and support.
We can do this… together we are stronger, and everything seems brighter.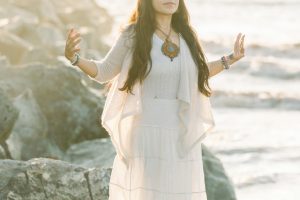 Sessions include sharing, time for individual healing/processing and fun. The online connection is very deep. You can feel the energy. Magic happens. I see it every time.
You have been a shining star when my life has been dark.
Thanks so much Suzan, your weekly connection groups keep me sane, happy and grounded.
A welcoming moment where I can talk freely without judgement.
It means so much more than I can express.
I have been heard, it feels SO good.
Something to look forward to each week.
A beautiful holding space.
It is beyond words what your support does and gives.
Each session is unique and touches just where it is needed.
Thank you for last night's circle. I have woken joyful and ready for today.
You did an incredible job of bringing us all together and the energy was so lovely, I never thought I would feel so comfortable to share with strangers as I was.
The energy is magical, powerful and renews my faith on many levels.
After a Circle I feel:-
Happy, peaceful, content, refreshed, moved, centred.
Maximum 7 people.
Weekly Tuesday 8-9pm on Zoom.
13 Week course starts 14th April. No class 2nd June. Drop in option available.
Cost £195.00 payment on booking. If a monthly payment plan helps with finances please contact me for details. Pro-rata if joining midway through course.
If you will benefit from the group, are committed to attend regularly and have a genuine financial issue please donate what you can – this is confidential – please email me to reserve your place. Please respect this policy and keep for those in genuine need.
If you feel inspired to 'sponsor 'a full or part place this will be gratefully received. Simply add to your payment.
Booking is for full term, fees are non-refundable.
1-2-1 options available please contact me for details.