A gently strong session ideal for beginners or those interested in a holistic approach.  Breath and movement unite with the body in each moment, working in harmony, respecting, learning and increasing self-awareness. The focus is on using yoga techniques to help you support the body, respecting any limitations whilst developing or maintaining strength and flexibility of body, breath and mind to connect with the still, calm space within. This is a very friendly and supportive group who share and support one another in class and many friendships develop.
The session includes gentle postures, which can lead to more powerful movements and stretches if appropriate; breathing and meditative techniques. I will adapt to your needs.  Suitable for all ages, sizes and experience.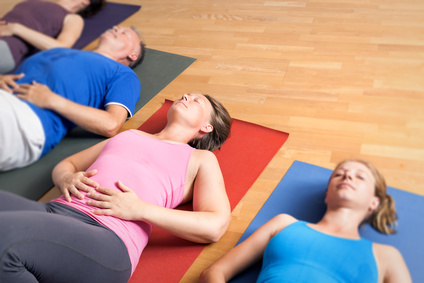 If you are unable to commit to a regular weekly class please contact Suzan to discuss options.
*£112.80 payment by bank transfer Sort code 08 92 86 Account 1645 4844 Name S J Wells please use your name as a reference or cheque for full amount dated 4/1/18.
Alternatively, 3 cheques on booking each £34, dated 4/1/18, 4/2/18 & 4/3/18 (£117)
Cheques payable to Suzan J Wells
Booking is for full term, fees are non-refundable.  
Post code for venue HP19 8SR
I'm really enjoying the classes, it's a lovely environment and I feel very comfortable. I'm finding the yoga practice very beneficial and have just started to incorporate it into day to day life when I can, particularly the meditation. I'm also really enjoying having that time without having to worry about everyone else! Emily M