Let the earth support your body as you gently move to the rhythm of your breath, just as far as is right for you today. No pressure, right or wrong instead what will be of most benefit to you. Rest when needed. Guided by your inner wisdom/essence and messages from your body.
Gentle stress, trauma, and recovery sensitive practices to support physical, emotional, mental and spiritual well-being.
Live, online, in-person group. Arrive up to 15 minutes before we start for a chat.
Sessions include:
Slow, mindful movement linked to the breath helps calm body and mind.
Lying postures support the body enabling you to stretch gently and safely.
Individual adaptations and alternatives.
Yoga breathing for well-being of body, mind and spirit.
Relaxation to energise and re-vitalise.
Sharing time for connection and community.
This group is:
Restorative and gentle.
An holistic practice to calm your nervous system and restore a sense of well-being to body, mind/emotions and spirit.
Suitable for all ages, sizes and levels of experience.
Booked as a course so we can get to know one another and feel comfortable asking for alternatives, sharing and interacting with group members (optional).
Feedback from group members:
That was a really nourishing practice, perfect for this time of year, thank you.
It's amazing you can do so much lying down.
I didn't know my body needed some of the movements – I did and feel a lot better.
I twinged my back yesterday, after todays session it feels fine.
I really enjoyed the class and feel so much better.
I am more centred and relaxed.
I wasn't coming because I felt down and so tired, now I feel AMAZING!
So much more than a yoga class.
Best nights sleep is yoga night.
I really feel so relaxed at the end of the class and it makes me feel 'glad to be alive'!
The class really is the highlight of my week!
I feel alive now.
My headache has gone now.
I feel set up for a busy week, very balanced.
I feel rejuvenated and peaceful.
It's a super group of people.
As usual a great session and as usual I really felt the benefit.
I enjoy everyone having the chance to say a few words and 'connect'.
Every week there are movements that are particularly useful.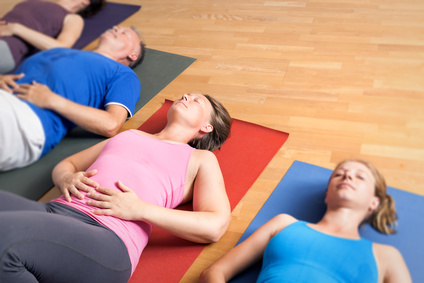 13 Week course starts 4th January. Recording available if you miss a session (technology willing…)
Cost £130.00 payment on booking. If a monthly payment plan helps with finances please contact me for details. Pro-rata if joining midway through course.
If your income has been suspended or radically impacted by CV and you will benefit from the yoga classes and events, payment by donation or 'pay it forward'.
Booking is for full term, fees are non-refundable.
If you are unable to commit to a regular weekly class please contact Suzan to discuss 1-2-1 options.