An online, in person, live yoga group
Slow, mindful movement linked to the breath helps calm body and mind.
Lying postures support the body and stretch gently and safely.
Adaptations to suit your body.
Yoga breathing for well-being of body, mind and soul.
Relaxation to energise and re-vitalise.
Sharing time for connection and community.
An holistic practice to calm and restore a sense of well-being
Ideal for those looking for a restorative, gentle session.
Suitable for all levels, ages, sizes and experience.
I really feel so relaxed at the end of the class and it makes me feel 'glad to be alive'!
The class really is the highlight of my week!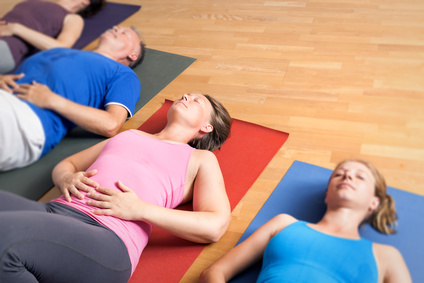 14 Week course starts 14th September
Cost £140.00 payment on booking. If a monthly payment plan helps with finances please contact me for details. Pro-rata if joining midway through course.
If your income has been suspended or radically impacted by CV and you will benefit from the yoga classes and events, payment by donation or 'pay it forward'.
Booking is for full term, fees are non-refundable.
If you are unable to commit to a regular weekly class please contact Suzan to discuss 1-2-1 options.