A weekly online circle for connection, sharing, and magical transformation. Connection is the antidote to separation, isolation, and supports  mental health. Together everything looks different. Challenges become lighter and new possibilities appear.
Join our tribe/sisterhood- be seen, heard, and valued.
Relax, Rejuvenate, Recharge
Return/maintain balance and peace
Re-connect with your inner wisdom
Remember you not alone
We invite you to join our grounded, safe healing community.  for emotional connection, processing and support.
We can do this… together we are stronger, and everything seems brighter.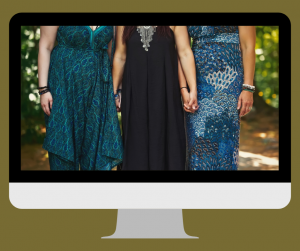 Sessions include sharing, meditation, energy healing, (eg Reiki) and social/fun activities. We experience holding and a deep energy connection online. You can feel the energy. Magic happens. I see it every time.
You have been a shining star when my life has been dark.
Thanks so much Suzan, your weekly connection groups keep me sane, happy and grounded.
A welcoming moment where I can talk freely without judgement.
It means so much more than I can express.
I have been heard, it feels SO good.
Something to look forward to each week.
A beautiful holding space.
It is beyond words what your support does and gives.
Each session is unique and touches just where it is needed.
Thank you for last night's circle. I have woken joyful and ready for today.
You did an incredible job of bringing us all together and the energy was so lovely, I never thought I would feel so comfortable to share with strangers as I was.
The energy is magical, powerful and renews my faith on many levels.
Maximum 7 people.
Weekly Tuesday 8-9pm on Zoom.
Suggested donation
13 sessions £195 or donation (remember to value yourself and the work with an appropriate donation for your circumstances).
Thank you for the recording! I am going to do this tonight again just because it was so lovely last night! xx