Postures and sequences for a strong, healthy, relaxed body. Yoga breathing and meditation for a peaceful mind. Ideal for those who prefer a more strenuous practice.
This is a very friendly, supportive and welcoming group which works at its own ability, without competition. All ages, shapes and sizes welcome.
This 14 week course is ideal for those who prefer a more strenuous practice.
Mindful of the yoga principles of sthira/sukha, appropriate use of effort and ease everyone to work at their own ability, without competition. Modifications and adaptations are available. (I am a yoga therapist).
Sessions include dynamic and static movement co-ordinated with the breath, you will be encouraged to observe your body and breath and notice your mind. The session ends with relaxation, yoga breathing and a short time of reflection/meditation.
14 Week course starts 9th September 2019 and runs each week ending 9th December 2019.
Subject to space being available it may be possible to join part way through the course.
Any questions please call me on 07795 517157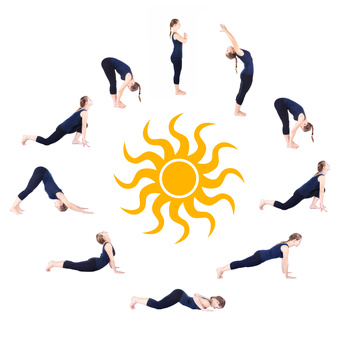 *£140.00 payment in full by cheque dated 2/9/19  or bank transfer for full amount on booking.
Alternatively, 4 cheques on booking each £36 (£144) dated 2/9/19, 2/10/19, 2/11/19 & 2/12/19
Cheques payable to Suzan J Wells
If you are unable to commit to a regular weekly class please contact Suzan to discuss 1-2-1 options.
Booking is for full term, fees are non-refundable.
Post code for venue HP19 8SR – free parking is available.