All healing is self-healing. Others can support, guide and clear the path. Ultimately it is YOU who has the power to move forward, upgrade and embody all YOU truly are. This is innate in all although it may be dormant. Spend time with a guide who has worked through their issues and is committed to life long development and healing. The tools are irrelevant, like stabiliser wheels they become unnecessary. Simply a way to build confidence and trust of your inner wisdom, your Soul Wisdom.
Soul Wisdom whispers a knowing beyond doubt. Often experienced in moments of stillness and spaciousness this voice brings clarity and peace. It is universal energy that flows through you and everything. The energy and guidance behind coincidences, synchronicities and feelings.  When fully realised and acknowledged it will guide you to the joy, passion, peace and clarity. You may know it as intuition, higher self or another term. This inner compass/sat-nav is your truth.
'I was stuck and scared. Now I've got some tools to move forward. Thank you.'
You may start your journey to awakening and living by your Soul Wisdom in 2 ways.
• 1-2-1 Healing Session – ideal if you have specific issues and challenges.
• Life Purpose Analysis – if your priority is finding purpose, meaning, understanding and direction.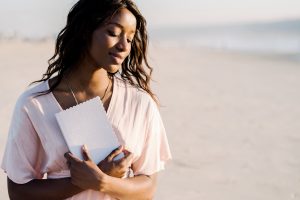 1-2-1 Healing Sessions
Your Healing Journey starts here, exactly where you are now! It is as unique as you are.
I support you, celebrate your successes and keep you focused and on track. I will tell you what you need to hear, with love, compassion and understanding.
We will explore all levels, the somatic/felt sense, emotional, physical and mental, at a pace that works for you.
As we identify, and transform unhelpful patterns and energies you will discover new ways of dealing with challenges, gain a deeper understanding of your relationships and the past. You will experience more stillness, spaciousness, knowing, clarity and peace. Becoming free to focus on your purpose, passion and potential. Living life as the best possible version of you, your true authentic self.
I have been a healer for 14 years and had many healing sessions from all sorts of practitioners all over the world. I felt she connected with me like no other healer as if reading my hearts feelings, reading my soul and taking the healing in the way my soul needed. It was incredible connection like no other I have felt before. The space she held for me which felt safe, clear boundaries and a deep knowing of when the work was complete not stopping before the ego tried to convince us it was complete!! Which it has always got away with in the past! A complete healing'. L Gray
You can book a series of 8 sessions to be taken over 4 months . Or you can book a one-off session.
Package 9 x 2 hour sessions £799 (Regular price £855)
One off sessions, 1 hour £95
Time includes 30 minutes non-contact time prior to meeting online and 30 minutes after to integrate the energies and arrange for the rest of the day to be as restful as possible.
Let the journey begin!  Click here to book
Life Purpose Analysis is a guide to your life journey. It will show your potential and the challenges you are likely to encounter. It is based on ancient numerology and innovative coaching techniques. You will receive recommendations to support you move forward and align to your life purpose. It will inform your personal development and healing, helping you become the best possible version of you and experience life as your true authentic self.
I was blown away with the reading you gave me and think you were truly born to do this work. I think that the way you deliver the information – with your gentle, kind and professionalism manner – is outstanding! I am so grateful for the help you have given me, and I am so excited to make the changes necessary in order to move forward with enthusiasm and success. Jenny J
Suzan gave me a wonderful consultation, it awakened me to the meaning of my life purpose – at a time in my life when I was perhaps most ready for it. Suzan not only provided the information, but spoke with authenticity to 'transmit' the power of my soul wisdom so that I was able to receive the full impact of its message – with profound effect. It has given me a number of things to work on – both in the short and long term which are very practical as well as integrating various spiritual aspects in a way that I can make sense of them' Christabel S teacher and therapist
Programme includes:
Map of your Soul Wisdom Based on information you give me I will research and prepare the map
Your Soul Wisdom Consultation is a 1 hour in depth consultation via Skype, or face to face,
mp3 audio of the consultation
Selected mind body practices to use at home
Follow up materials emailed to you
Follow up coaching a 1 hour 4-6 weeks later, via Skype
Personalised mantra meditation to help you move forward
Cost £200 payable on booking email me to book.
Follow up sessions include understanding your personal and business relationships.