Online Healing, Mentoring & Therapeutic Yoga
Email Suzan for more information.
Online Yoga Courses
Small, friendly courses including Chair Yoga, Gentle Yoga & Hatha yoga courses from the comfort and convenience of your home. No travel, parking or health concerns.
See calendar for full details.

Online Sharing & Healing Circles
Are you ready to join our community of like-minded women?
❤ We speak your language.
❤ We see, hear, and accept just as you are.
❤ We welcome your success and struggles, vulnerability, and emotions.
❤ Together we weave a circle of high vibrational, compassionate, and loving energy facilitating insight and deep healing.
See calendar for full details.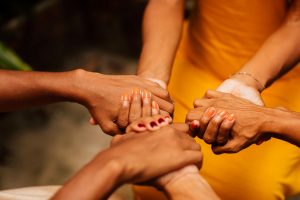 "You did an incredible job of bringing us all together and the energy was so lovely, I never thought I would feel so comfortable to share with strangers as I was."
"I started the circle with a migraine following a really rubbish week, about an hour afterwards my migraine lifted, I felt nourished and supported and slept well. So much so that during a meeting this morning people commented on how well I looked and had I lost weight over the last few days!".
"I felt welcomed at the beginning although apprehensive but found it empowering to be able to speak my true feelings without being judged. Afterwards I felt calm and strong".
Practitioner Supervision/Spiritual Coaching & Mentoring
Message Suzan for more information.