Stop feelings of overwhelm, irritation and powerlessness
Activate your rest and digest system
See clearly
Become empowered
Try this 5 minute breathing practice (5 minutes and 22 seconds)
Why?
Focused breathing is powerfully transformative.  It allows the nervous system to settle, the mind and body to calm and harmony to be restored.
When?
Daily – there are 1440 minutes in a day.  If you don't manage daily do as often as possible.  In an emergency take 3 conscious deep breaths wherever you are.
What people say
"When I am stuck in traffic I use the breathing practice and the stress vanishes". Lynne
"Dear Suzan   Just to say many thanks for the breathing programme.  My blood pressure readings are down, so no visits to the doctor for 3 months and no increase in medication.  I also feel a lot calmer and don't get those feelings of panic which were very unpleasant.
yours with many thanks". Betty E
"I was progressing with my Scuba diver training last weekend was struggling to maintain a level easy breath and as a result using far too much air. So 40 feet below the surface the following day I was thinking about concentrating on my yoga breath whilst trying to master the skills of diving, it worked!" Guy K
"I wanted to let you know I enjoyed the classes and used the breathing techniques throughout the pregnancy and during labour which was a huge help, so thank you" Clare P
If you would like to work deeper with breath and movement I have a range of online yoga groups and private sessions to support your specific needs and availability.  Email me.
Focused breathing will support you whatever is going on in your life – stress, the blues, living with change and uncertainty. Give yourself the gift of 5 minutes a day for a month and let me know the results.  I would love to hear from you.
Please email me  with any feedback or questions.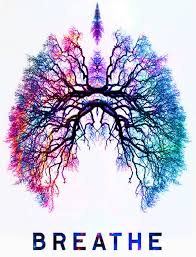 In an emergency just 3 conscious breaths will change the way you feel.