Yoga can help!
Yes, it can help with pretty much anything.
The answers, insight, and meaning lie within you. There is a part that is beyond the tarnishing and challenges of human life. Soul, higher self, eternal flame, infinity spark, are some of the names. You may know another.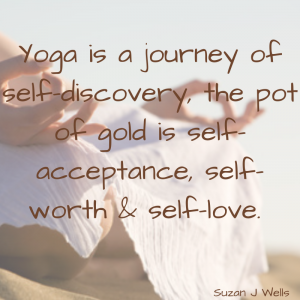 When you dedicate your practice – postures, breathing, sound, reflection, ritual, meditation – to yourself you have an opportunity to connect with this part of you, your essence. Allow plenty of time, bring openness, curiosity and non-judgement. Set no agenda or time limit.
Day after day, week after week you deepen your relationship with your SELF. It is the light of your lighthouse, guiding you towards and/or away as needed.
This new found or deepened awareness if the first step and key to the wisdom that lies within. It is unchanging, ever present and the one thing you can trust. First the clutter must be cleared to avoid confusion and patterns and ego conditioning over-riding that quiet voice.
This is a simple process, not necessarily easy. You may confront feelings, memories etc that you have been avoiding.
Make sure you are safe before you explore anything that may re-traumatise you.
Consider whether you would benefit from the support of a therapist/teacher.
Take small accessible steps.
Yoga can empower your healing, recovery and discovery of the root of physical and emotional challenges.
Yoga is all about YOU. It supports you to make peace with your SELF.
To untangle unhealthy relationships. And allow your loved ones to live their own life. Irrespective of our beliefs.
Step One – Self-awareness
Step Two – Self-acceptance
Self-worth and self-love are the fruits.
I am happy to support, guide and empower you on this journey. Please email me to arrange a confidential 20 minute consultation.